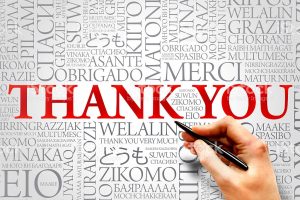 Jeff Paris – Session musician and sideman with Keb Mo, Dave Stewart, Ringo Starr and many more…
I've worked with John March off and on over the last 20 years and his versatility and drive have always impressed me.
He's a skilled guitarist, audio engineer, audio technician, music project director, and is constantly expanding his skill set. He's a total team player and problem solver.
John always executes his work at the highest level.
Stephen Ferrone – Rock and Roll hall of Fame Drummer – Tom Petty, Pat Metheny, AWB, George Harrison, and many others.
John has worked with my band Farm Fur, and I have worked with John on a project that he spearheaded Zen Blues Quartet. A great player, and good friend, he has always been a pleasure to work with. Good playing and good attitude are always a plus.
Stephen Ferrone
Tim Scott – Bassist, Singer, Songwriter
In the 12 years I have known and worked with John, he has always been one of the hardest working, ethical, intuitive self-starters I've ever known. He is highly intelligent, a born leader, an excellent problem solver, extremely creative and fun to work with. He has an abnormally broad skill-set (does many things extremely well) and is a valuable member of any team or project. Five Stars!!!
I have known John March for over 10 years. We have worked together on a number of projects together, and he was always a joy to work with, and always excelling at anything he did. Whether it was playing guitar, recording, mixing, or teaching, John brings a wealth of knowledge, skills and experience that are rare combination in this day and age. He is one of the most versatile and well-rounded musicians and creative technical people I know, and I recommend him without any reservations!
Mike Visceglia – NYC Session Bassist, Broadway show Kinky boots, Bette Midler, Bruce Springsteen
I've known John March for more than 12 years. I've had the pleasure of playing with him many times, specifically on a tour of Japan we did with the great songstress Valerie Carter. He not only is a virtuoso guitarist but a highly accomplished recording engineer and audio editor- a virtual 'triple threat.' I look forward to any chance I have to make music with John… Mike Visceglia- bassist
Suzanne Luna – Emmy award winning field director at The Ellen DeGeneres Show
John March composed original music and did all the post production in sound and music for an extensive video project of mine. He was not only a pleasure to work with but meticulous in both crafts of creating tracks AND fixing some of the mistakes that were made during our shoot. His work elevated my project to a MUCH higher level and I couldn't recommend him enough, an absolutely talented musician and audio professional. You need someone like him on your project.
~Suzanne Luna (producer/director)
Gary Grundei –
Music Producer, Keyboardist, Choir Director
John is an incredibly sensitive and skilled musician whose very heart and soul pours out in everything he does. I am constantly moved by his lyrical playing and his ears are amazing. In addition, he's always professional and courteous, prompt and responsive. Highly recommended!
Daniel A Weiss – Touring MD and Keyboards at Let It Be, North America
John is an excellent musician/guitar player and he comes to the table with a wealth of helpful information to improve a project. I've very much enjoyed our work together. -DW
Hazel Miller – Entertainer, band leader, speaker, producer and booking agent
To whom it may concern,
My name is Hazel Miller. I'm a professional singer in Colorado. I have employed John March several times to run sound for my band. Mr. March is professional and experienced. He has experience in many areas and venues.
I can wholeheartedly recommend Mr. March.
Victoria Preminger – Vice President business affairs & legal at NBC Universal
John is an extremely talented and qualified candidate with a wide ranging expertise. He would be an asset to any company.
Ross Meyer – Personal Re-trainer and Entrepreneur
"Working with John has been instrumental and incredibly helpful in launching my business's video projects. He has helped me in nearly every facet of video production, start to finish: content and script development, lighting and shot design, finding my voice and video persona, and post-production audio and video editing. Looking back, I can see how attempting to do this on my own, without John's help, would have taken dramatically more time to learn through numerous mistakes and would have produced a dramatically inferior product. John is deeply experienced and skilled in this subject matter, and is fast, efficient, and enjoyable to work with. I highly recommend John and his services."
Bruce Nazarian – CEO, Digital Media Consulting Group, Inc.
"I have known and worked with John March for several decades, and through all that time have found his work to be consistently exemplary, and on-point. Whether working creatively as a session guitarist, audio engineer, Synclavier or Pro Tools operator, Mixer or Producer, his work has always been top-notch, with great attention to detail, and great results.
I never hesitate to hire John for any current need I have, and I always recommend him to others who are looking for similarly-talented individuals.
William Greenfield – Vice President, Carswell, Greenfield & Kunstler
When somebody signed me up to be the Chair of the Entertainment Committee for a big-time charity event I was a bit nervous that I could pull it off. Then one of our members suggested I call John March. I did so and trusted him to put a band together within budget and theme appropriate. Simply put it was the best decision I could have made. The band John put together was world class and we get rave reviews. Since then, I have volunteered to be the Entertainment Committee chair because all I have to do is call John and the entertainment is set. We have had a New Orleans, Cuban, and Casablanca themed events and each time John exceeded our expectations with the quality of the entertainment. Do yourself a favor and call John, it is the only call you will need to make.
Ari Frankel – Program Manager ~ Producer
John not only talked the talk, but also walked the walk and played the notes: every session and project with him was energetic, to the point, and delivered great results. He is a special, knowledgeable asset to every production.
Ana Guigui – Associate Professor of Voice at the Berklee College of Music in Boston
I have had the pleasure of playing in a band with John March on several occasions over the past decade. He always brings his best talents to the stage, great attitude, and does everything with a smile! He is a team-oriented person possessing a global perspective on the process of creativity, and has a strong understanding of the holistic nature of being a "complete" artist. In addition to his musical talents, John is very knowledgeable in production and on the technological front. Personally, he is a warmhearted, caring individual with an empathetic character, able to put himself in other people's shoes, and focuses on the positive aspects of every situation.
Beto Hale – President, Let's Mexam Music, Inc.
John March wrote several articles for Músico Pro while I was Editor in Chief. His unabashed critical insights into the music business were invaluable to our readership and I highly recommend him to any editor. He was always on time and had endless ideas for articles that went above and beyond my expectations.
Mark Diamond – Bassist, band leader, at Mark Diamond Music
John is one of the greatest guitarists I've ever heard or performed with. He captivates the audience with his relaxed but powerful presentation of all types of music. Melt you with a ballad, or kick you over with amazing speed and intricacy. He's a great band leader, and is a creator of projects and ideas that help to create the music scene. He's also a great guy and has my highest recommendation!
Kharin Gilbert – Music Rep at Kharin Gilbert
John is a tinderbox of creativity and technical skills. He has a great ear, a creative mind and is willing to speak his mind. He brings inspiration and energy to every project and is also a pleasure to work with. He's a good fellow too.
John March is an incredibly talented individual! Not many people I know that can do several things well but John is one of them. An amazing guitarist that has played on numerous sessions, he also happens to be a wizard at Protools. Which is why he worked so many years at one of the best studios on the planet, Westlake Audio in LA. Home of so many hits and artists that you had to be better than anyone else or at least keep up snuff. So whether you need guitar or an excellent engineer there is no one better….
Paul Dempsey – CSO at Cynvenio Biosystems, Inc.
John brings a calm to all our meetings. He is able to get the best out of anyone he meets and is uncannily good at putting everyone at their ease. Into this setting his talent as a guitar player, an entertainer, and a music professional has never failed. Know simply that you are in very good hands.
Dave Martel – Owner, Mastercare Hardscapes & Concrete Art
John & I attended Berklee College of Music together 30 some years ago, & have remained friends since. I have always admired John's ambition, creativity, imagination, & enthusiasm, he puts into everything he does. Not to mention the results. Whatever you are looking for John to do, you are rest assured that you have the top of the line.
Dave Martel
I can recommend John March expertise in the following areas of focus: as all around problem solver and team leader as Session Guitarist, Audio consultant, Producer, Mixer, Protools expert. I recently asked for his assistance with some music mixing issues I was having and was quite clear and helpful.
MARCO MISSINATO – Music Composer, Music Producer, Photographer, Writer
I have been gifted in the past with the opportunity to work and co-create with John march. John is a wonderful soul and we are blessed to have him on Earth both as a human being as a wonderful musician and artist. Thank you John, I appreciate you, what you are and your work of Light.
John March has been working for eNaropa and the Authentic Leadership program, in the roles of Media consultant and Production and Post Production services. He has been consulting for us on content development as well as video editing, sound mixing and producing media for our programs. He has many good ideas around cost effective workflow solutions and technology acquisition and development.
My job is to create engaging online curriculum in various mediums, and John was supportive and helpful in selecting great moments in the video and audio materials we were working with.
John is an extremely focused and creative problem solver. He is also a team player, committed to achieving the best possible outcome for the project. He is efficient and hard working, and consistently delivered his work in a timely manner.
We are extremely pleased with the work John has done for us, and plan to utilize his services again in the future as needs and projects arise. If you are looking for someone who can solve a wide range of technical and creative problems in the arena of Media Production, look no further.
Charlotte LaSasso – Executive Director Boulder County Arts Alliance

"Just want to thank you again, in writing, for the beautiful video and for your moral support, in general, of BCAA. It's been a pleasure working with you thus far and we're looking forward to continuing the relationship."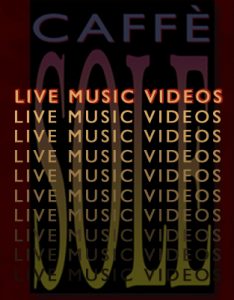 I met John March 4 years ago when he began playing a weekly residency at my venue Caffe Sole, here in South Boulder. He played with the Boulder Blues Quartet every Wednesday for almost 18 months. He also produced a wonderful 3 hour Live broadcast for KGNU's 30th anniversary Blues Broadcast. In the time I have known John we have become good friends and worked on several projects together. He has consulted for me regarding sound and acoustics for my venue, and equipment acquisition for sound and lighting.
Recently John produced a video for me that is an excellent promotional tool for marketing and Brand awareness for Caffe Sole. I love the video and John did great work telling the story of who we are and what we do. John is a thoroughly excellent and consummate professional, and I recommend him with the highest possible praise. He is thorough, punctual and always working towards the best possible and most creative solutions. If you need to produce a video or need some help with sound or music, John is the guy to see!
David Bondelevitch – Associate Professor, Music & Entertainment Industry Studies at University of Colorado Denver
"John is an extremely talented and experienced mixer who has given guest lectures to my class at CU Denver. He would be an excellent addition to any faculty."
Scott Rowland – Owner and Lead Editor for ALOC Media
I was lucky to meet John March in August of 2016 at the Boulder Fringe Festival. Soon after, he became a consultant for my company, ALOC Media. He has helped to facilitate a long overdue change in my drive to become a knowledgable videographer, editor and business owner. He taught me the importance of having a high level of technical skill, and to push the limits of my craftsmanship. Now I think of him as a teacher and mentor. John's contributions as a producer, mixer and sound designer have drastically improved the level of professionalism inherent in our video production process. I highly recommend John March to anyone in need of A/V services or consultation. I look forward to working with him on projects that benefit the Boulder community for years to come.
Joe Richey – Producer for Alternative Radio National syndicated radio Programming
In spite of Boulder's highly intelligent, skilled workforce, there are few audio and video producers here who possess the wealth of experience, from decades in the music industry, from Los Angeles to New York, than John March. Anyone needing an audio or video producer can rely on his clear communication, and completing work in a timely and excellent manner. John will improve any and all projects that come to his desk. Here at
Alternative Radio
we have called upon John on a number of occasions, to help with some forensic sound editing and repairing poorly recorded material. His knowledge of cutting edge sound editing tools surpasses anyone else's in our outfit. He has helped countless performers. performance venues and events. I highly recommend John to artists and entrepreneurs who want to improve their project's production value, to contact John.