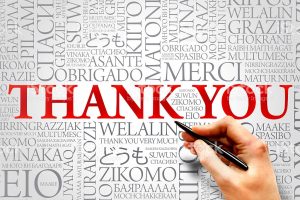 Mike Stern – Jazz and Fusion Guitarist
"I wanted to get back to you about that Ted Greene tribute CD that you sent. Really beautiful! Keep doing what you're doing, you sound awesome. You play all that stuff so beautifully and also your sound and your lines as well as the amazing chord work that you do…You have such a strong melodic sense… Sounds beautiful bro!"
"Hi John – congrats on another great project! Your mastery of the guitar is so inspiring, even more so because you make it sound effortless. I bought the CD at Bandcamp, which i didn't know about. How cool! I hope you are well on all fronts!" –JR
Jeff Paris – Session musician and sideman with Keb Mo, Dave Stewart, Ringo Starr and many more…
"I've worked with John March off and on over the last 20 years and his versatility and drive have always impressed me.
He's a skilled guitarist, audio engineer, audio technician, music project director, and is constantly expanding his skill set.  He's a total team player and problem solver. John always executes his work at the highest level."
Stephen Ferrone – – Eric Clapton, Tom Petty, Pat Metheny, AWB, George Harrison, and many others.
"John has worked with my band Farm Fur, and I have worked with John on a project that he spearheaded Zen Blues Quartet. A great player, and good friend, he has always been a pleasure to work with. Good playing and good attitude are always a plus."
Tim Scott – Bassist, Singer, Songwriter – Eric Clapton, Jack Mack, TOP, Robben Ford, George Benson
"In the 12 years I have known and worked with John, he has always been one of the hardest working, ethical, intuitive self-starters I've ever known. He is highly intelligent, a born leader, an excellent problem solver, extremely creative and fun to work with. He has an abnormally broad skill-set (does many things extremely well) and is a valuable member of any team or project. Five Stars!!!"
"I have known John March for over 10 years. We have worked together on a number of projects together, and he was always a joy to work with, and always excelling at anything he did. Whether it was playing guitar, recording, mixing, or teaching, John brings a wealth of knowledge, skills and experience that are rare combination in this day and age. He is one of the most versatile and well-rounded musicians and creative technical people I know, and I recommend him without any reservations!"
Mike Visceglia – NYC Session Bassist, Broadway show Kinky boots, Bette Midler, Bruce Springsteen
"I've known John March for more than 12 years. I've had the pleasure of playing with him many times, specifically on a tour of Japan we did with the great songstress Valerie Carter. He not only is a virtuoso guitarist but a highly accomplished recording engineer and audio editor- a virtual 'triple threat.' I look forward to any chance I have to make music with John… "
Suzanne Luna – Emmy award winning field director at The Ellen DeGeneres Show
"John March composed original music and did all the post production in sound and music for an extensive video project of mine. He was not only a pleasure to work with but meticulous in both crafts of creating tracks AND fixing some of the mistakes that were made during our shoot. His work elevated my project to a MUCH higher level and I couldn't recommend him enough, an absolutely talented musician and audio professional. You need someone like him on your project."
Gary Grundei – 
Music Producer, Keyboardist, Choir Director
"John is an incredibly sensitive and skilled musician whose very heart and soul pours out in everything he does.  I am constantly moved by his lyrical playing and his ears are amazing.  In addition, he's always professional and courteous, prompt and responsive.  Highly recommended!"
Daniel A Weiss – Touring MD and Keyboards at Let It Be, North America
"John is an excellent musician/guitar player and he comes to the table with a wealth of helpful information to improve a project. I've very much enjoyed our work together. -DW"
Hazel Miller – Entertainer, band leader, speaker, producer and booking agent
"My name is Hazel Miller. I'm a professional singer in Colorado. I have employed John March several times to run sound for my band. Mr. March is professional and experienced. He has experience in many areas and venues.
I can wholeheartedly recommend Mr. March."
Victoria Preminger – Vice President business affairs & legal at NBC Universal
"John is an extremely talented and qualified candidate with a wide ranging expertise. He would be an asset to any company."
Bruce Nazarian – CEO, Digital Media Consulting Group, Inc.
"I have known and worked with John March for several decades, and through all that time have found his work to be consistently exemplary, and on-point. Whether working creatively as a session guitarist, audio engineer, Synclavier or Pro Tools operator, Mixer or Producer, his work has always been top-notch, with great attention to detail, and great results.
I never hesitate to hire John for any current need I have, and I always recommend him to others who are looking for similarly-talented individuals.
William Greenfield – Vice President, Carswell, Greenfield & Kunstler
"When somebody signed me up to be the Chair of the Entertainment Committee for a big-time charity event I was a bit nervous that I could pull it off. Then one of our members suggested I call John March. I did so and trusted him to put a band together within budget and theme appropriate. Simply put it was the best decision I could have made. The band John put together was world class and we get rave reviews. Since then, I have volunteered to be the Entertainment Committee chair because all I have to do is call John and the entertainment is set. We have had a New Orleans, Cuban, and Casablanca themed events and each time John exceeded our expectations with the quality of the entertainment. Do yourself a favor and call John, it is the only call you will need to make."
Ana Guigui – Associate Professor of Voice at the Berklee College of Music in Boston
"I have had the pleasure of playing in a band with John March on several occasions over the past decade. He always brings his best talents to the stage, great attitude, and does everything with a smile! He is a team-oriented person possessing a global perspective on the process of creativity, and has a strong understanding of the holistic nature of being a "complete" artist. In addition to his musical talents, John is very knowledgeable in production and on the technological front. Personally, he is a warmhearted, caring individual with an empathetic character, able to put himself in other people's shoes, and focuses on the positive aspects of every situation."
Beto Hale – President, Let's Mexam Music, Inc.
"John March wrote several articles for Músico Pro while I was Editor in Chief. His unabashed critical insights into the music business were invaluable to our readership and I highly recommend him to any editor. He was always on time and had endless ideas for articles that went above and beyond my expectations."
Mark Diamond – Bassist, band leader, at Mark Diamond Music
"John is one of the greatest guitarists I've ever heard or performed with. He captivates the audience with his relaxed but powerful presentation of all types of music. Melt you with a ballad, or kick you over with amazing speed and intricacy. He's a great band leader, and is a creator of projects and ideas that help to create the music scene. He's also a great guy and has my highest recommendation!"
"John March is an incredibly talented individual! Not many people I know that can do several things well but John is one of them. An amazing guitarist that has played on numerous sessions, he also happens to be a wizard at Protools. Which is why he worked so many years at one of the best studios on the planet, Westlake Audio in LA. Home of so many hits and artists that you had to be better than anyone else or at least keep up snuff. So whether you need guitar or an excellent engineer there is no one better…. "
"John & I attended Berklee College of Music together 30 some years ago, & have remained friends since. I have always admired John's ambition, creativity, imagination, & enthusiasm, he puts into everything he does. Not to mention the results. Whatever you are looking for John to do, you are rest assured that you have the top of the line."
David Boruff – Saxophone and woodwinds with David Foster and George Benson
"I can recommend John March expertise in the following areas of focus: as all around problem solver and team leader as Session Guitarist, Audio consultant, Producer, Mixer, Protools expert. I recently asked for his assistance with some music mixing issues I was having and was quite clear and helpful."
MARCO MISSINATO – Music Composer, Music Producer, Photographer, Writer
"I have been gifted in the past with the opportunity to work and co-create with John march. John is a wonderful soul and we are blessed to have him on Earth both as a human being as a wonderful musician and artist. Thank you John, I appreciate you, what you are and your work of Light."