This site is about my life as a career artist, musician and guitar player.
I have spent the last 40 years working in studios, touring and teaching, and learning the craft of music and sound. Music, for me, is about connection. The world today is divided in so many ways and music so often bridges those cultural and political divides. I am not driven by career or money, but by a strong desire to connect and communicate through music in powerful ways. Music speaks to something beyond language, beyond race or culture. It connects us in a way no other Art form can because it is a language that transcends the mundane world and speaks of something larger and more important. That is my aspiration, to find deeper ways to connect and always move  towards what is really important. Collaboration, communication, community and a deeper Life.
This is an article I wrote about how I see music and service and technology coming together:
https://www.linkedin.com/pulse/few-thoughts-sacred-nature-client-relations-providing-john-march
Current projects:
I just finished mixing 2 CD's for Pianist and Composer Bob Schlesinger featuring Mike Stern on Guitar and Eddie Gomez on Bass. These two musicians are two of the best Jazz musicians on the planet. and I am honored to be given the privilege of mixing a CD with such amazing artists.
I am Producing a Monthly Jazz Concert series featuring the top Jazz musicians of Colorado. Jazz at The Wesley. Featuring local artists like Hazel Miller and Robert Johnson. Every month features a different artist and a different theme to explore. Jazz at The Wesley
I was awarded the BCAA 2017 Pathways to Jazz Foundation Grant to record a 2nd Ted Greene Tribute CD, tentatively titled "For Once In My Life", and the Lineup includes: Local Colorado singers Robert Johnson, Gospel and Soul singer Linda Styles,  singer Mark oblinger, Jazz Pianist Eric Gunnison, Drummer Christian Teele, as well as Los Angeles Session singer Jeff Paris. (Keb ' Mo, Dave Stewart, Ringo Starr), and Internationally renowned Jazz Virtuoso Guitarist Andreas Oberg. The CD should be completed by June 2019.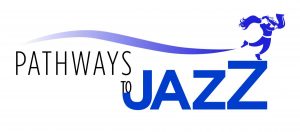 "This project is funded in part by the Pathways To Jazz grant, a donor advised fund of the Boulder County Arts Alliance".
I developed and Produced the Project "The Zen Blues Quartet" featuring: Mike Finnigan – Hammond B3 Organ, Piano, Vocals, (Jimi hendrix, Taj mahal, Joe Cocker, CSN, Bonnie Raitt, Etta James, etc…)
Tim Scott – Bass and Vocals, (Jack Mack, Eric Clapton, Robben Ford, Tower of Power) Steve Ferrone – Drums, (AWB, George Harrison, Eric Clapton, Pat Metheny, Tom petty, etc…)
I have worked as a session musician in LA and NYC.  As a music educator I have taught at the Musicians Institute and for Jamplay.com and as an adjunct lecturer at Naropa University, University of Colorado Denver and University of Asheville.
My site Guitaroutsidethebox.com, will focus on Music education and performance, and is an educational platform that I am developing to explore non-traditional approaches to music and education.
I hope you enjoy exploring and if you have any questions, please feel free to contact me!
Best regards
John March
A few Recent projects and happenings:
My Media services site: ZenAVguy
2017 BCAA Pathways to Jazz Grant recipient
I am currently working on multiple projects as a musician and as a Producer/mixer/editor:
I am Producing and mixing a documentary film for the Colorado Rock and Roll hall of Fame about Jazz Legends Ron Miles, Bill Frisell, Diane Reeves and Earth, Wind and Fire.  I have just begun Producing/editing and developing two short documentary films about Chuck Morris of AEG Live and Colorado radio Station KBCO. In collaboration with Motus Theater I recently edited and mixed a live performance piece featuring the internationally renowned Cellist Yo You Ma.
I am just finishing producing, editing, sound designing and mixing a documentary film about Mediators Foundation for Mark Gerzon, and recently filmed  a stunning live performance at Naropa University for Golden Bridges. Golden Bridges is an extraordinary project led by Mellissa Michaels and one of the most beautiful projects I have worked on recently.
Touring Guitarist with International Artist Sari Schorr – Montreal Blues Festival, Mt. Tremblant Blues Festival, Rockport Blues Festival, Ft. Collins Bike and Blues
Boulder Blues Quartet Leader and arranger – Featuring Robert Johnson
Mixed CD and music for Video for Colorado Artist Purple Squirrel
Producer and consultant for Luke Comer, (Arise Music Festival owner), re-mixing the album The Portal
Senior Producer – music and media consultant with ALOC media, producing video and audio based media content for non-profits, local business and artists/musicians in Boulder CO.
Links to recent projects in collaboration with ALOC here.
Adjunct Faculty at The Musicians institute in Los Angeles teaching Guitar and Recording techniques for Guitar, also developed the Meditation for Musicians Program
Guest Lecturer at Denver University – for department of Music & Entertainment Industry Studies at University of Colorado Denver to teach MA Post production and Music Business related skills undergraduate and Graduate programs.

BCAA is an official sponsor of projects and events
2019
Thanks for Visiting!