This site is about my life as a career artist, musician and guitar player.
I have spent the last 40 years working in studios, touring and teaching, and learning the craft of music and sound. Music, for me, is about connection. The world today is divided in so many ways and music so often bridges those cultural and political divides. I am not driven by career or money, but by a strong desire to connect and communicate through music in powerful ways. Music speaks to something beyond language, beyond race or culture. It connects us in a way no other Art form can because it is a language that transcends the mundane world and speaks of something larger and more important. That is my aspiration, to find deeper ways to connect and always move  towards what is really important: Collaboration, communication, community and a deeper Life.
LINK: My Blues/Fusion CD's on Bandcamp
Zen Blues Quartet
ZBQ: Again and Yet Again

More Band/project info:
Mike Finnigan – Hammond B3 Organ, Piano, Vocals – (Jimi Hendrix, Etta James, Joe Cocker, CSN, Bonnie Raitt)  Jeff Young – (B3 Sting, Steely Dan, jackson Brown) Tim Scott – Bass and Vocals – (TOP, Eric Clapton, Robben Ford, George Benson) Steve Ferrone – Drums – (Eric Clapton, Tom Petty, Pat Metheny, Chaka Khan, AWB)   John March – Guitar/Producer/Mixer
My New CD:
For Once in My Life, a Tribute to Ted Greene      I was awarded the BCAA Pathways to Jazz Foundation Grant to record a 2nd Ted Greene Tribute CD, linked here.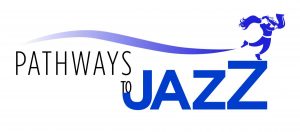 "This project was funded in part by the Pathways To Jazz grant, a donor advised fund of the Boulder County Arts Alliance".
I was asked to write a series of articles for Jazz Guitar Today, exploring Ted Greene and his solo arrangements. I am honored to be able to support his work.
These are two articles that I wrote about how I see music and service and technology coming together:
A few thoughts on the sacred nature of client relations, and providing service in the Digital Age.
Audio Craftsmanship in the Digital Age
Projects:
Guitar for Denver artist Robert Johnson's new CD project featuring Nathan East and J.R. Robinson
Original music and sound design for the Youtube channel Sailing la Vagabonde
Original Music for the short Film Rutter's Dairy Campaign documentary
Co-sponsor for the 2019 Rocky Mountain Archtop Festival with Peter Henriksen and Henriksen Amplifiers.
I just finished mixing a CD for Pianist and Composer Bob Schlesinger featuring Mike Stern on Guitar and Eddie Gomez on Bass, https://bobschlesingerjazz.com/. I was honored to be given the privilege of producing and mixing a CD with such amazing artists. Currently mixing a nd Producing a 2nd CD project with Bob and Mike.
I developed and Produced the Project "The Zen Blues Quartet" featuring: Mike Finnigan – Hammond B3 Organ, Piano, Vocals, (Jimi hendrix, Taj mahal, Joe Cocker, CSN, Bonnie Raitt, Etta James, etc…)
Tim Scott – Bass and Vocals, (Jack Mack, Eric Clapton, Robben Ford, Tower of Power) Steve Ferrone – Drums, (AWB, George Harrison, Eric Clapton, Pat Metheny, Tom petty, etc…) A few YouTube Videos here.
I have worked as a session musician in LA and NYC.  As a music educator I have taught at the Musicians Institute and for Jamplay.com and as an adjunct lecturer at Naropa University, University of Colorado Denver and University of Asheville.
Touring Guitarist with International Artist Sari Schorr – Montreal Blues Festival, Mt. Tremblant Blues Festival, Rockport Blues Festival, Ft. Collins Bike and Blues
Boulder Blues Quartet Leader and arranger – Featuring Robert Johnson
Mixed CD and music for Video for Colorado Artist Purple Squirrel
Producing a Monthly Jazz Concert series featuring the top Jazz musicians of Colorado. Jazz at The Wesley. Featuring local artists like Hazel Miller and Robert Johnson. Every month features a different artist and a different theme to explore. Jazz at The Wesley
I hope you enjoy exploring and if you have any questions, please feel free to contact me!
Best regards
John March
My Media production site for Video and Audio services: ZenAVguy
Over the last 2 years I have  written, produced, edited and mixed almost 40 short form documentaries for the Colorado Music Hall of Fame and many Colorado musicians/artists and small businesses. Artists featured were: Otis taylor, Tommy Bolin, Zephyr, Freddi&Henchi, Wendy Kale, Tony Spicola, Walt Conley, The Motherfolkers, Dick Weissman, Chris Daniels, Mark Oblinger, Bob Schlesinger, and many more. Click here for a playlist of these films:
Colorado music films and documentaries
Teaching:
Guest teacher for Master Class – Guitar Mastery Intensive
Teacher and host/facilitator for weekly international Ted Greene "Book Club" – Ted Greene "Book Club" Video playlist
Guest Lecturer at Denver University – for department of Music & Entertainment Industry Studies at University of Colorado Denver to teach MA Post production and Music Business related skills undergraduate and Graduate programs.
Adjunct Faculty at The Musicians institute in Los Angeles teaching Guitar and Recording techniques for Guitar, also developed the Meditation for Musicians Program
Thanks for Visiting!