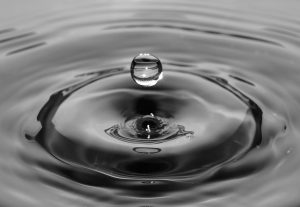 This page will contain media, music, Blogs and Vlogs, as well as access to music and CD's, Please Scroll down and find a wide assortment of videos and music! As I add content it will be in reverse order. Newest posts will be at the bottom of the page and there will be a ton of stuff here!
CD's:  https://zenguitarguy.bandcamp.com/
Ted Greene CD:  https://zenguitarguy.bandcamp.com/album/chord-alchemy-a-students-tribute-to-ted-greene-solo-jazz-guitar
Live with the Zen Blues Quartet featuring Mike Finnigan (Jimi Hendrix, Etta James, Joe Cocker, Crosby Stills and Nash, Taj Mahal, Bonnie Raitt), , Steve Ferrone (AWB, Pat Metheny, George Harrison, Eric Clapton, Tom Petty),  and Tim Scott (Eric Clapton, Robben Ford, George benson, Tower of Power, Jack Mack). Trading 4's with Mike Finnigan on the song What a Life

Video with the late great Brad Cordle, Steve Ferrone, Jeff Young, (Steely Dan, Jackson Browne, Sting, Tracy Chapman, Donald Fagen, Alanis Morrissette, Bonnie Raitt), and Tim Scott Live in Las Vegas, click on Links:
http://share.yesvideo.com/s/aSZ9IDocJUgGPRbQ
http://share.yesvideo.com/s/aSZAkGPqLFj3p0fl
http://share.yesvideo.com/s/aSZAsLlg3CXeH7I9
http://share.yesvideo.com/s/aSZB1PXIFSEusuVU
http://share.yesvideo.com/s/aSZB75CCmkWVXRMC
Live recording of the amazing Mike Finnigan singing Part Time Love –

Funky Momma
Live with the lovely Sara Niemitz, Mitchel Forman, Kevin Axt and Sergio Gonzalez
Live With Robert Johnson and Friends:
I can't stand the Rain
God Bless the Child
Live Video on Tour with Valerie Carter in Japan with Mike Visceglia and Daniel Weiss at the Blue Note in Tokyo:
Live and studio recordings and videos where I am playing guitar:
Live Recording of Tim Scott singing Tata Ya Baby

Boulder Blues Quartet
Jeff Paris singing Autumn Leaves

On Tour 2017 Sari Schorr, a little classic Zeppelin with a Konnokol twist!
Tamara Champlin singing here song Bad Love, with Steve Ferrone and Tim Scott
An original composition, Maya's Other dance, for Acoustic Guitar, By John March
Live in NYC at the Record Plant in 1988? Danny louis from Gov't Mule on Kbds and a host of great NYC players:

Live Recording ZBQ and Tim Scott singing "I Love you more than you'll ever know"
A very informal demo I did for Neunaber Reverb pedals