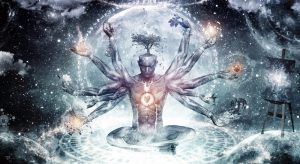 My name is John March and for most of my life I have pursued many diverse areas of craftsmanship and expertise, within the realms of Media Production, Music/Guitar, and Audio. I have worked as a Producer and event coordinator, budgeting, coordinating travel and talent and running venues. I have worked in almost every possible media delivery platform: for Film, TV, Radio, Podcasting, Games, Live events, etc… I have also worked for many non-profits and Universities in the contemplative education and Media arenas.
Areas of focus: 1) Guitar for performance, recording and education. 2) Music/sound, (focusing on recording, mixing music and sound for Records, Film and TV as well as Live sound mixing, technology education and mentoring, , 3) Cutting edge Audio and Video technologies and service, (Synclavier, DAW's, Protools, Finalcut, Sound tech for all forms of media, Post production audio and video for Film and TV, and most recently VR and Haptics design and editorial and workflow methodologies, etc…)
I enjoy working in multiple areas of expertise as I am passionate about what I do, and I am also insatiably curious.
In order to communicate/demonstrate these multi-faceted skills and experience to my associates and clients, I realized that I needed to show these areas separately.
This site, "Zenguitarguy.com",  is intended as a "Central Hub" to access and showcase the various skills and services that I offer. It will act as a central information portal and also access to the other two sites, "Guitaroutsidethebox.com", which will focus on Music education and performance on one side, and "ZenAVguy.com" , which will focus on  AV Technology services, media production and collaborative production services, emerging tech, consulting, education and lectures/workshops.
I hope you enjoy exploring and if you have any questions, please feel free to contact me!
Best regards
John March