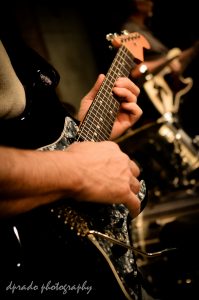 I get asked a lot about what kind of music I play. Below are links to examples of me performing with different projects. Live Videos and MP3 music examples. Also linked below are available CD's and online MP3's of Music and Guitar performances. Playing with various artists like The Zen Blues Quartet featuring Mike Finnigan and Steve Ferrone and Tim Scott, Robert Johnson and BBQ, Valerie Carter, Jeff Paris, Sara Niemitz, etc…These Live Videos are a small example of different projects and performances I have worked on. I will be posting more here and on my other website Guitaroutsidethebox.com.
The Zen Blues Quartet:
The various members of this project have, at different times, toured/recorded and or performed with:
Jimi Hendrix, Crosby Stills and Nash, Etta James, Dave Mason, The Butterfield Blues Band, Janis Joplin, The Rolling Stones, Stevie Wonder, John Lennon, The Allman Brothers, Bonnie Raitt, Bob Dylan, Lionel Richie, Michael Bolton, B. B. King, Sheila E., Rod Stewart, Eric Clapton, Tom Petty and the Heartbreakers, Tower of Power, Chaka Kahn, Cyndie Lauper, Average White Band, Sir Elton John, Chicago, Dave Mustane of Megadeath, Phil Collins, Kenny Loggins, Fleetwood Mac, Mr. Mister, Eddie Money, Amy Grant, Don Henley, Boz Scaggs, Prince, Earth, Wind and Fire, Madonna, Toto, Joe Cocker, Stevie Wonder, Greg Allman, Carly Simon, Sly, Chicago, Brenda Russell, David Foster, Natalie Cole, Juice Newton, Bill Champlin, Dolly Parton, Mary Clayton, Dusty Springfield, Mary Travers, Michael Nesmith, Jackie Wilson, Thomas Dolby, Anita Baker, The Joan Rivers Show, Kiss, The Sons Of Champlin, Elvin Bishop, Lynyrd Skynyrd, Marshall Tucker, Narada Michael Walden, Lionel Richie, Ringo Starr, Harvey Mason, Rita Coolidge, Richard Page, Steve Gadd, Glen Campbell, The Four Tops, Sheena Easton, Melissa Manchester, Vinny Coliuta, Thelma Houston, Valerie Carter, Steve Plunkett, Patti Austin, Taj Mahal, Barbara Streisand, Dan Ackroyd, Rosanne Arnold, Tom Arnold, Atlantic Starr, Azteca, Pete Barbutti, B.B.Chun King, Jim Belushi, George Benson, Crystal Bernard, Kurtis Blow, Sir Harry Bowens, Bekka Bramlett, Rick Braun, Julie Brown, Billy Burnette, Rocky Burnette, Gary Busey, Jonathan Butler, Cameo, Tia Carerra, Felix Cavalierre, George Clinton & P-Funk, Albert Collins, Rita Coolidge, Larry Coryell, Scott Cossu, Robert Cray, Gavin Christopher, Steve Cropper, Rich Dangel, Sarah Dash, Kal David, Taylor Dayne, Al Dimeola, The Drifters, El Chicano, Richard Elliot, Keith Emerson, Melissa Etheridge, Buzz Feiten, Corey Feldman, Mick Fleetwood, Robben Ford, Ronnie Foster, John Goodman, Guitar Shorty, Ellis Hall, Herbie Hancock, Woody Harrelson, Ron Holden, Brenda Holloway, Mark Hudson, The Inkspots, Chris Isaak, Jack Mack & The Heart Attack, Millie Jackson, Al Jarreau, Jay & the Techniques, Kid Frost, The Kingsmen, The Kingston Trio, Sam Kinison, Janie Lane, David Lanz, Neil Larsen, Eugene Levy, Mark Lindsay, Little Anthony, Cheech Marin, Roscoe Martinez, Michael McDonald, Mellow Man Ace, Lee Michaels, Buddy Miles, Sam Moore, Gary Morris, Maria Muldaur, Shaun Murphy, Bill Murray, Rick Neilson (Cheap Trick), Ivan Neville, Edward James Olmos, Lee Oskar, Freda Payne, Michael Penn, Billy Preston, Johnny Rivers, Howard Roberts, Merrilee Rush, Katy Sagal, Curtis Salgado, Timothy B. Schmit, Diane Schuur, Marilyn Scott, Steven Seagal, Brian Setzer, B.J. Sharp, Jeff Silbar, Jeff Simmons, Slash, J.D. Souther, Mavis Staples, Stephen Stills, Sharon Stone, Keith Sweat, Mick Taylor, Sam "The Man" Taylor, Tierra, Tony-Toni-Tone, Ralph Towner, Kathy Troccolli, Tanya Tucker, Big Joe Turner, Phil Upchurch, Steve Vai, Tata Vega, The Ventures, Pat & Lolly Vegas (Redbone), John Waite, War, Wild Orchid, Lenny Williams, Bruce Willis & the Accelerators, Pauline Wilson, Edgar Winter, Peter Wolf, Wolfman Jack, Bobby Womack, Ali Woodson, Dwight Yoakum, as well as headlining many times at the Hard Rock Hotel in Bali and performing at the 2003 Superbowl in San Diego.